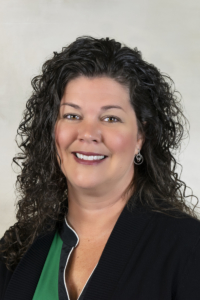 Megan Clyman
County Recorder
Megan Price
Deputy Recorder
Welcome to the Recorders Office
The Davis County Recorder's Office is responsible for maintaining official records of information concerning your home, family, business and recreation. We also issue thousands of hunting and fishing licenses annually, register boats, snowmobiles, and ATVs.
The Recorder's office maintains all official real estate documents and provides retrieval and reproduction of these records for the public and businesses. Some of the official documents in our office are:
Deeds & Contracts
Mortgages
Assignments
Releases
Plats & Surveys
Easements
State & Federal Tax Liens
Military Records
Birth/Death/Marriage Records
Iowa Real Estate Transfer Tax Calculation
This calculation is based on a $1.60 tax per thousand, and the first $500 is exempt.
Copies of military discharges are free of charge.
APPLICATION FOR CERTIFIED COPY.pdf
Military discharge papers (known as DD214's) may be recorded as permanent records and certified to perfect claims. In order to obtain a certified copy, the original document must first be recorded at the Recorder's Office upon discharge from service. You may request a certified copy by completing the Application for Certified Copy and mailing it to the Davis County Recorder's Office, 100 Courthouse Square, Suite 7, Bloomfield, Iowa 52537
If you did not record your discharge papers at that time, and cannot locate the original, a copy of your discharge papers may be obtained by contacting the National Archives and Records Administrator at http://www.archives.gov.
Department of Veterans Affairs
For more information contact your local Veteran's Affairs Office at 641-664-2170
Boats, Snowmobiles, ATV's, Recreational Vehicles
For the most current rules and regulations, visit the Iowa DNR Website
7% tax
6% use tax collected if purchased out of state
Registration fee, title and lien if applicable
Download the Title Application form
Use this form for:
New Titles, Duplicate Titles,
New Registrations & Renewals
Security Interest Liens
Transfers